Local Productions
Original series, specials, documentaries plus online exclusive shows, produced by Vermont PBS or by our community partners.
---
Current Vermont PBS Programs
---
Outdoor Journal is our half-hour magazine-style program that celebrates outdoor recreation and encourages conservation in Vermont. The program is intended to foster appreciation and respect for the environment and working landscape. (2002-Present)
---
Since 1982 Vermont This Week has been our signature public affairs series. Each week moderator Stewart Ledbetter is joined by three of Vermont's most insightful journalists to discuss not only what happened and when but more importantly the reasons why. (1982-Present)
---
Neal Goswami interviews Vermont's leaders of the legislature. (2017)


The food we eat must come from somewhere. This new, six-part series explores six separate aspects of Vermont's local food system. (2017)




Vermont PBS and RETN are partnering to air four films from the National Film Board of Canada. All four films provide unique views and explore the interesting people of Montreal. Dubbed "Of Montreal," the series is an exploration of various aspects of life and culture in Montreal. (2017)


Vermont PBS recorded seven riveting performances from the Burlington Discover Jazz Festival's Flynn Space series. We're bringing them to you in a very special series. (2015-2016)

---
InnoVaTe is a tech-centric series that highlights some of Vermont's most innovative and creative businesses. Vermont is a state that supports a culture of innovation, generating creative thinkers and doers around every corner – and the space of technology is no exception.(2016)

---
This original web series follows Vermont transplant and Guster frontman Ryan Miller seeks out far-fetched friends across the state! (2013-2016)
---
Qulture It's not a misspelling, but a mash-up, as Vermont PBS heads to downtown Montreal for a bit of cutting-edge Quebec culture! (2015-2016)
---
Vermont PBS's rich library of award-winning historical documentaries help us celebrate our shared experience, create context for where we are today and keep Vermont history alive for future generations. They also make great viewing!
---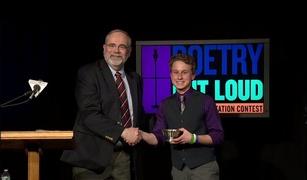 Here you'll find a variety of specials including government and public affairs coverage, and more!

Made Here - Local Programs
---
Check out these original shows produced by our local community partners.

Past Series
---
---
This half-hour talk show draws regional personalities into one-on-one dialogue, exploring the person behind the persona. (2015-2016)




Rural Free Delivery
This series takes you on a tour of the traditional folkways of Vermont's past. You'll see activities such as sheep farming, building a coldframe, sugaring, soap making, building ponds, farming with draft horses, making jam and more. (1998-2002) Rebroadcastng in 2017!
Host Fran Stoddard interviews a figure from the world of arts, culture or other facet of public life, and gets to know the person behind the persona. (2009-2011) Rebroadcastng in 2017!
Our web series that documents the journey of political newbie and Burlington City Council hopeful Carmen Scoles during the 2015 municipal elections. A University of Vermont senior and native of Brooklyn, New York, Carmen balances school, friends and family while navigating life as a young woman on the campaign trail.(2015)
---
Vermont PBS brings eleven of Vermont's leading poets together in a new series, recorded in front of live audiences at intimate bookstore settings across the state.(2016)
---
Vermont PBS and Vermont EPSCoR team up to bring you this engaging series about Vermonters involved in cutting-edge scientific inquiry - Vermonters at the frontiers of science. The program delves into such topics as energy, transportation and the technology of social sciences - all with a Vermont perspective.
---
This series is geared towards celebrating life in Vermont and beyond. The show features fascinating people, regional culture, outdoor adventure and local history.
---
Vermont Grown is our storytelling space about local people who are passionate about producing and sharing locally-grown food. You'll find innovative practices, hands-on information and community connections
---
Watch profiles of four Vermont women who have made a difference.
---
Check out these wonderful seasonal recipes from your neighbors in Vermont. VPT Cooks aired 2010-2013. VPT refers to Vermont Public Television (VPT) prior to our station being re branded to Vermont PBS in 2014.
---
Let Vermont PBS help you tap into spring with our cooking show Pure Maple! Amp up your sweet tooth and join us as we celebrate the official flavor of Vermont… pure Maple. Enjoy the many recipes demonstrated by our guests. (2011 - 2016)
---
Vermont craft brewers talk with fans about their celebrated beers at a tasting events in our Vermont PBS studio. Many brewer segments available on our YouTube channel! (2013 - 2014)
Vermont PBS launched a new web site at https://www.vermontpbs.org on Sep 1, 2017.
The site you are on now exists temporarily for migration purposes.